10 Nutritious Meals For Weight Loss : If you're on a diet and looking for healthy dinner ideas that don't only taste great but also help you lose weight, then you've come to the right place! In this blog post, we'll provide ten healthy and filling dinner ideas that will help you lose weight while also pleasing your taste buds.
10 Nutritious Meals For Weight Loss
1. Grilled Chicken Salad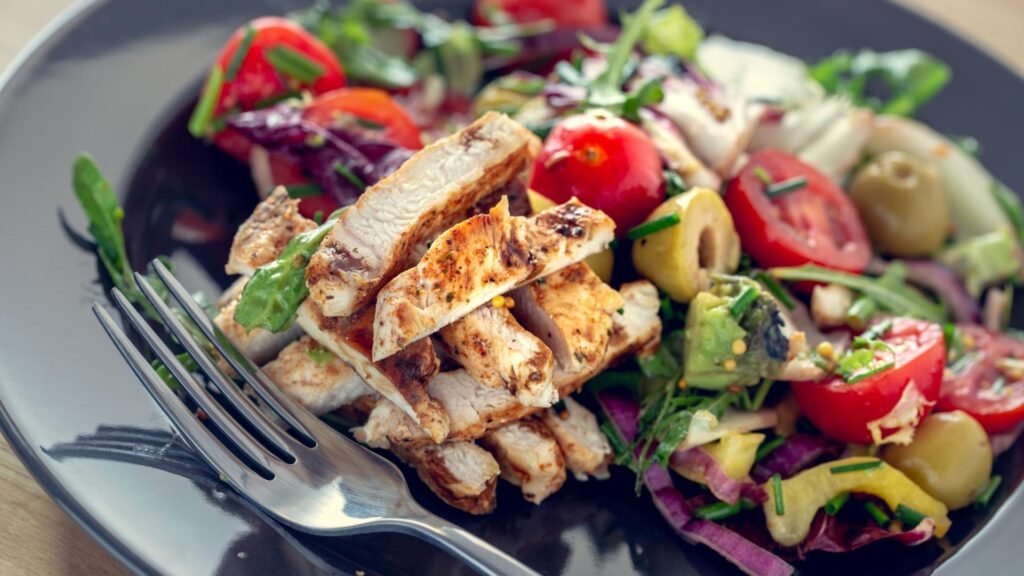 A bed of crisp mixed greens is topped with perfectly seasoned chicken breasts. To add flavor and antioxidants, we also add cherry tomatoes, cucumber slices, and colorful bell peppers. For a filling supper that is low in calories but high in protein, finish with a mild vinaigrette dressing.
2. Stir-fry with Quinoa and Vegetables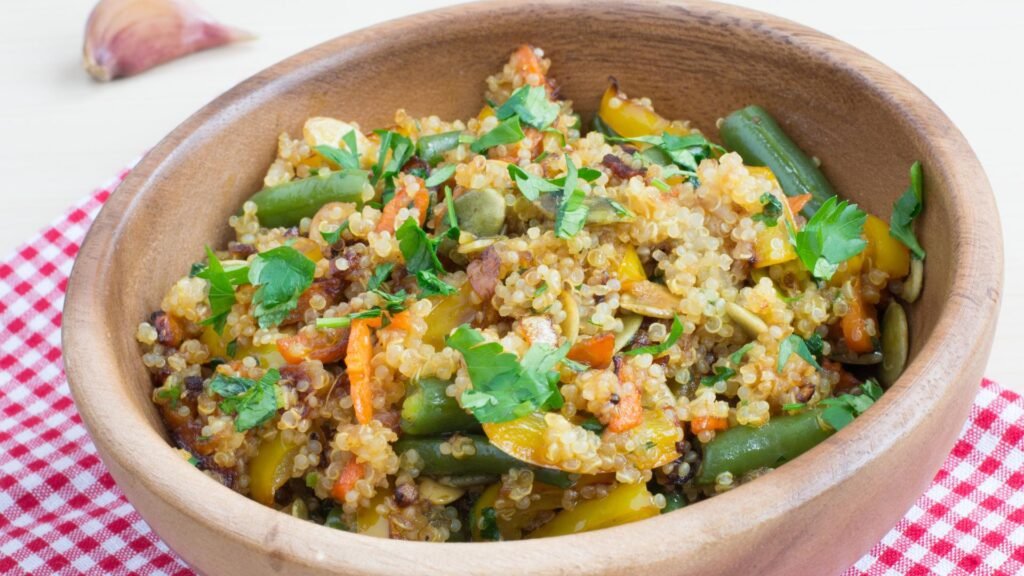 In addition to satisfying your taste buds and waistline, this Quinoa and Vegetable Stir-Fry is a vegetarian delicacy. Our secret sauce combines soy's umami with ginger and garlic, making it a filling, fiber-rich dinner. It starts with fluffy quinoa and adds colorful vegetables like bell peppers, broccoli, carrots, and snap peas.
3. Asparagus and Salmon Baked in the Oven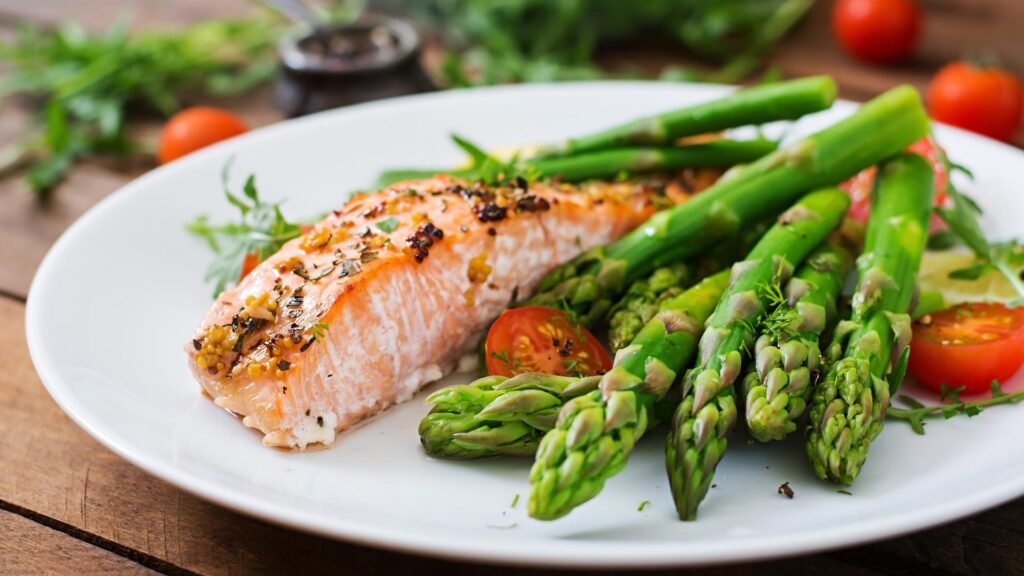 Baked salmon with asparagus is a traditional dish for good reason. Our moist salmon fillet is delicately seasoned and cooked to perfection. Tender asparagus spears cook to crisp perfection along with it. In addition to providing omega-3 fatty acids, salmon provides vitamins and minerals, so this dinner is a tasty way to help you lose weight while also enjoying it.
4. Turkey and Black Bean Chili**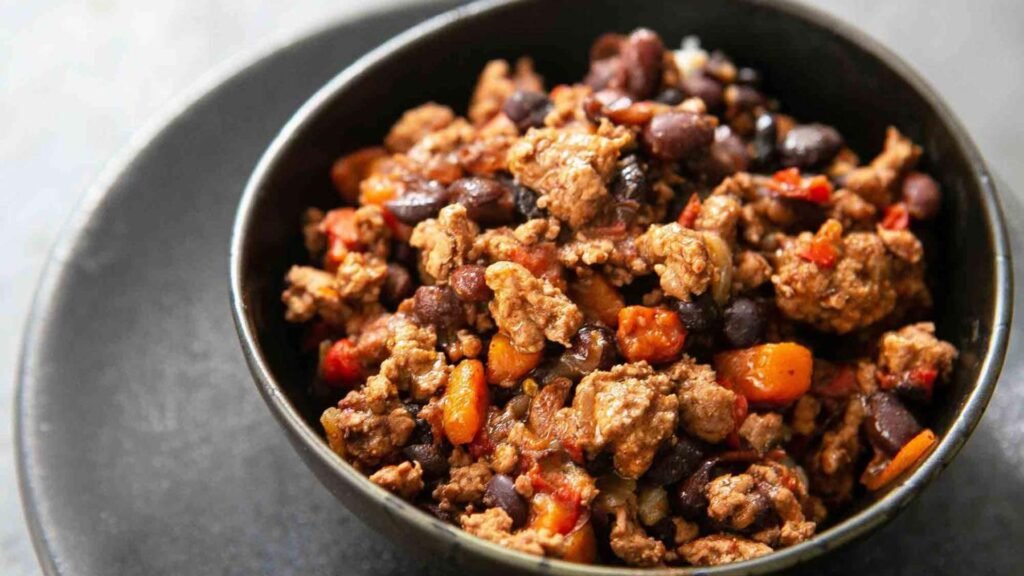 The Turkey and Black Bean Chili provides warmth and comfort without jeopardizing your diet when the temperature drops. A hearty, high-protein dish made with lean ground turkey, black beans, tomatoes, and a variety of spices. Top with grated Greek yogurt and cilantro for guilt-free pleasure.
5. Pesto-Zucchini Noodles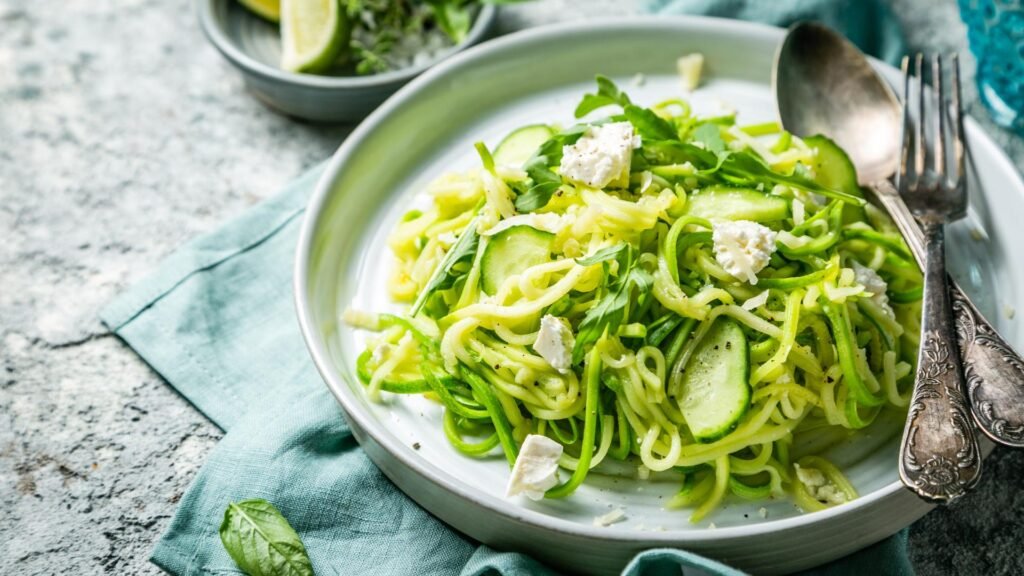 Low-carb lovers will fall in love with Zucchini Noodles with Pesto. Fresh zucchini is spiralized to make "noodles" that are then softly sautéed. With homemade pesto, you get an explosion of flavor without the high calorie count of classic pasta. Besides helping you lose weight, it's a tasty and unique way to savor the flavors of Italy.
---
Read More: Top 10 Best Chicago Restaurants
---
6. Cauliflower Rice Bowl (6)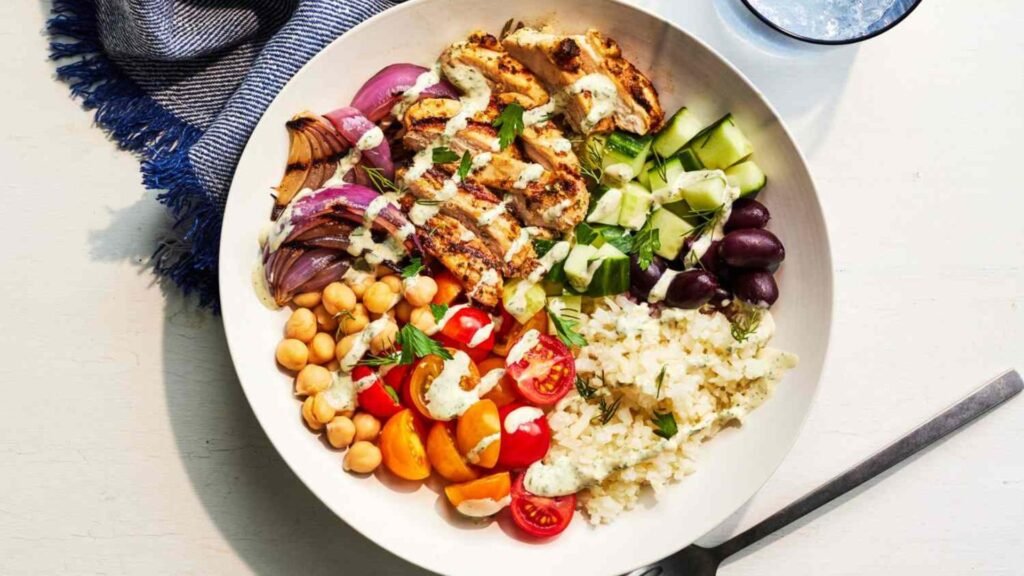 We replace normal rice with finely chopped cauliflower, which has been sautéed to perfection, in our Cauliflower Rice Bowl, which is ideal for those trying to reduce carbs without sacrificing flavor. Add lean protein, such as chicken or tofu, and sautéed vegetables. For a filling and nutritious meal, drizzle a savory sauce over everything.
7. Lentil and Vegetable Curry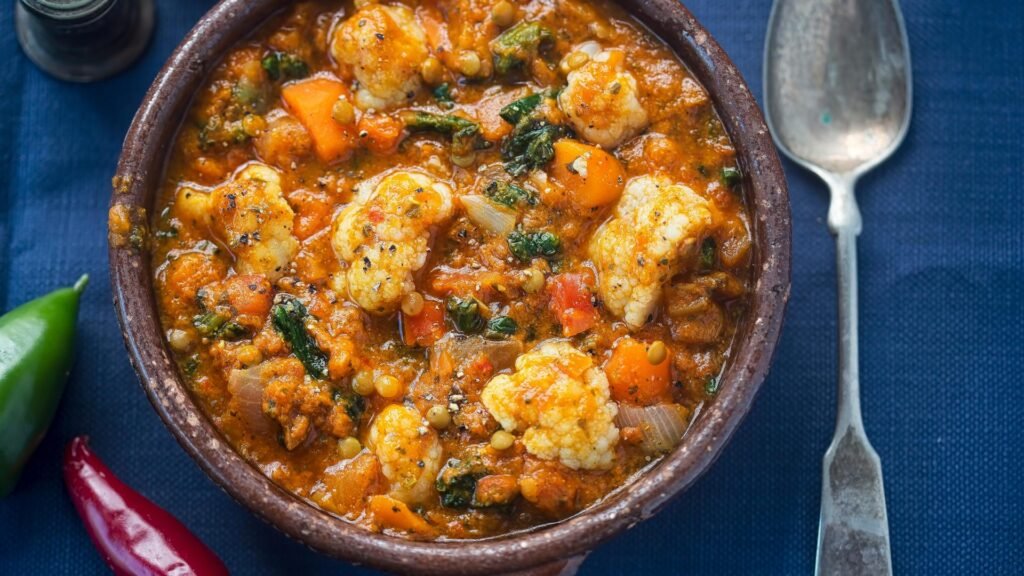 A filling vegetarian dinner, Lentil and Vegetable Curry is an excellent choice. In the thick, aromatic curry sauce, we combine protein-rich lentils with a rainbow of colorful veggies. The spice combination adds depth and warmth to every bite. In addition to being tasty, this dish is also high in fiber and essential nutrients.
8. Grilled Shrimp With Broccoli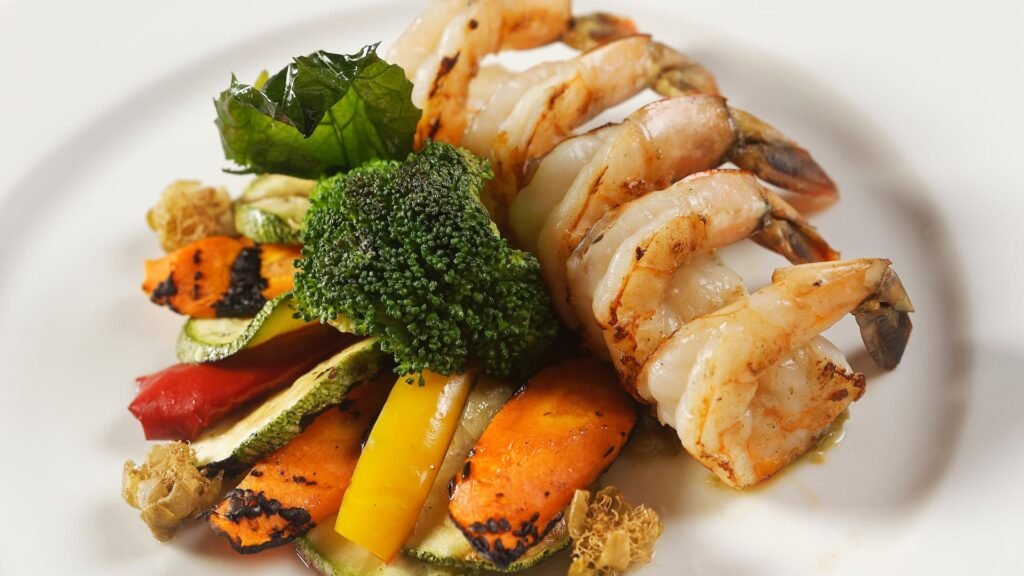 Are you short on time? Our Grilled Shrimp with Broccoli is a simple and healthy meal. Crisp broccoli florets add a splash of green to your meal, and succulent shrimp are seasoned and grilled to perfection. This dinner comes together quickly, making it ideal for hectic evenings because shrimp is low in calories and high in protein.
9. Sweet Potato and Black Bean Enchiladas
Do you crave Mexican flavors Our wonderful twist on a traditional dish is sweet potato and black bean enchiladas. Soft tortillas are stuffed with roasted sweet potatoes, black beans, and a hint of spice, then baked to melt in a zesty enchilada sauce. This dish is not only filling, but it is also high in fiber and nutrients.
10. Chicken Breast Stuffed With Spinach and Feta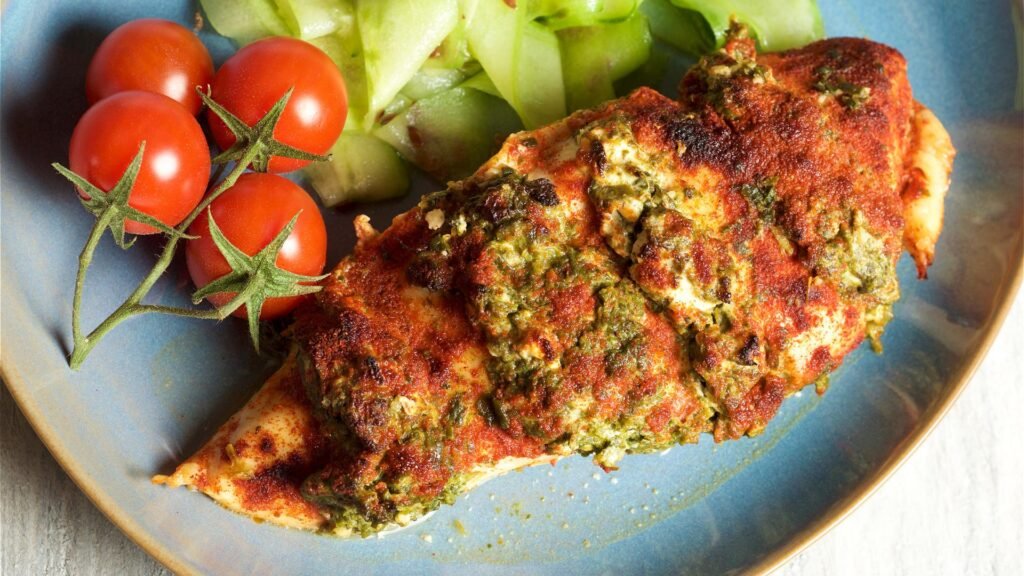 You can indulge while losing weight with our Spinach and Feta Stuffed Chicken Breast. Butterflied chicken breasts are stuffed with spinach, feta cheese, and aromatic herbs. Each bite is a tasty, protein-packed pleasure, baked to perfection. This recipe demonstrates how you can lose weight while eating healthy.
In order to maintain a healthy lifestyle, eating a balanced diet doesn't mean sacrificing taste or satisfaction. As part of your weight loss approach, enjoy these ten meal options and stay tuned for more healthy suggestions and recipes. The ten meal options offered here offer a variety of flavors and nutrients to satisfy your taste buds while supporting your quest to a healthier you.