Theme parks have always held a special place in my heart. The moment I step through the gates, I'm transported to a world of excitement and wonder. The sights, the sounds, the thrilling rides – it's an experience like no other. In this article, we will delve into the enchanting realm of theme parks, uncovering the top 10 destinations around the globe. From the iconic Disneyland to the exhilarating Universal Studios, join me on this adventure as we explore the magic that awaits.
What Makes a Great Theme Park?
A great theme park is more than just a collection of rides and attractions. It's an immersive experience that captivates visitors from the moment they arrive. The key ingredients for a remarkable theme park include a compelling theme, attention to detail, a variety of attractions for all ages, exceptional customer service, and a sense of escapism. When all these elements come together seamlessly, a theme park becomes a world of its own, offering guests a chance to leave their worries behind and embrace pure joy.
The History of Theme Parks
The concept of theme parks dates back to ancient times, where festivals and fairs offered a temporary escape from reality. However, the modern theme park as we know it today emerged in the late 19th century. The world-famous Disneyland, opened by Walt Disney in 1955, revolutionized the industry and set the bar for all future theme parks. Since then, theme parks have multiplied across the globe, each with its own unique charm and attractions. The evolution of theme parks has been nothing short of extraordinary, and their enduring popularity is a testament to the timeless allure they hold.
Top 10 Theme Parks Around the Globe
Disneyland –
Located in Anaheim, California, Disneyland is the epitome of enchantment. With its iconic Sleeping Beauty Castle, classic characters, and timeless attractions like Pirates of the Caribbean and Space Mountain, Disneyland continues to captivate visitors of all ages.
Universal Studios –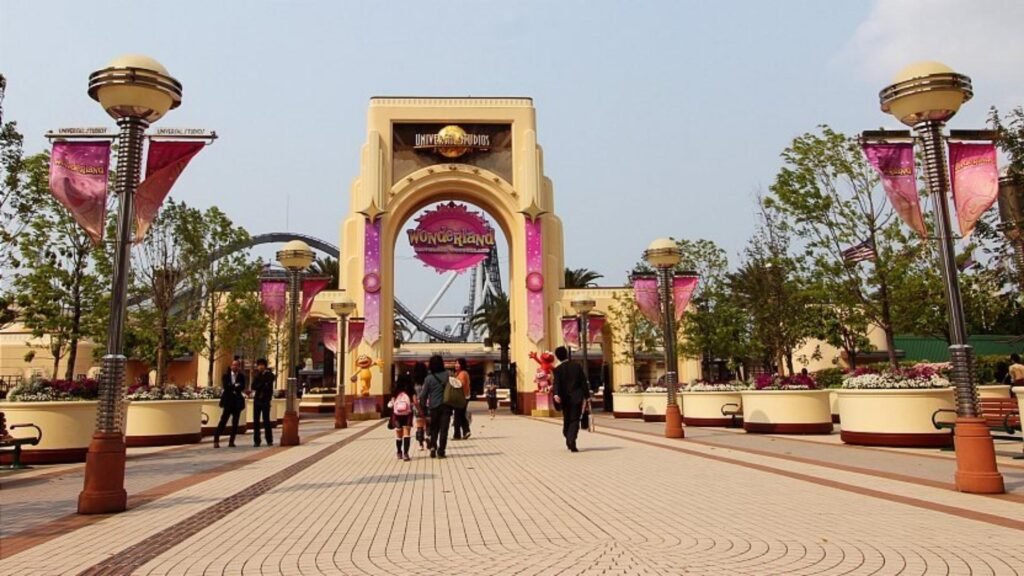 As one of the most renowned theme park franchises, Universal Studios transports guests into the worlds of their favorite movies and TV shows. From the Wizarding World of Harry Potter to thrilling rides based on Jurassic Park and Transformers, Universal Studios never fails to deliver exhilarating experiences.
Tokyo Disney Resort –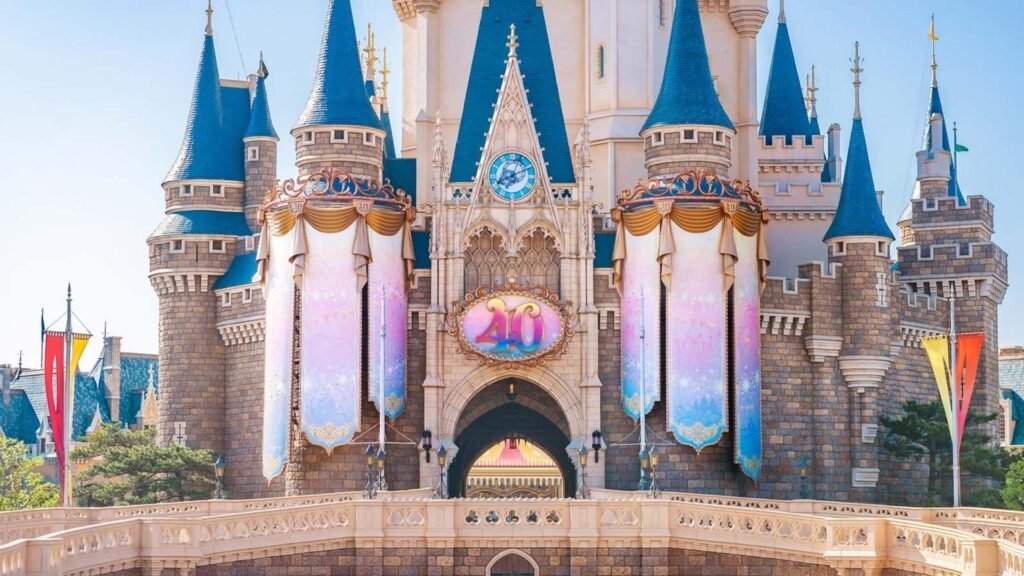 Japan's version of the magical kingdom, Tokyo Disney Resort offers a unique blend of Disney charm and Japanese hospitality. With two theme parks, Disneyland and DisneySea, this destination is a must-visit for Disney enthusiasts seeking an international adventure.
Efteling –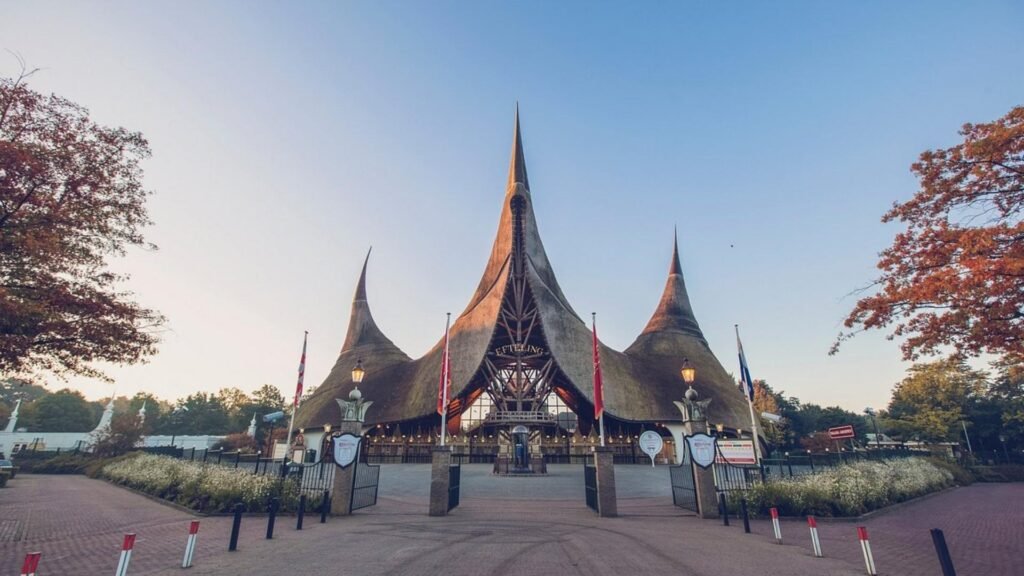 Nestled in the Netherlands, Efteling is a fairytale forest come to life. With its enchanting storytelling, mesmerizing attractions like the Symbolica dark ride, and breathtaking natural surroundings, Efteling offers a truly immersive and magical experience.
Europa-Park –
Located in Germany, Europa-Park combines the excitement of a theme park with the charm of European culture. Spanning across different countries, Europa-Park offers a multitude of attractions, from thrilling roller coasters to gentle boat rides, all set amidst beautiful landscapes.
Universal Studios Singapore –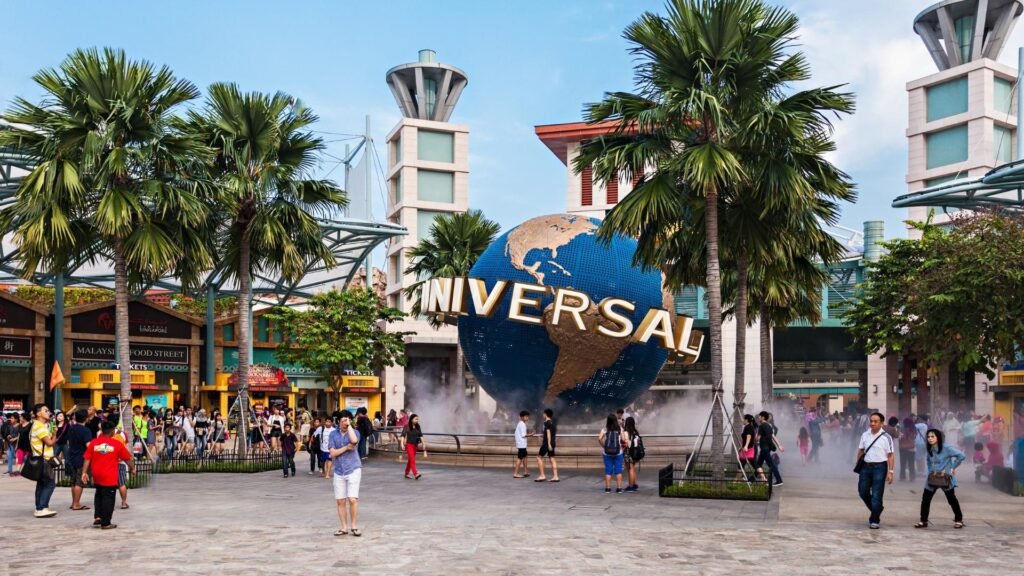 Situated on the island of Sentosa, Universal Studios Singapore brings Hollywood to Southeast Asia. This compact yet action-packed park features unique rides like Battlestar Galactica: Human vs. Cylon and the immersive Transformers: The Ride 3D.
PortAventura World –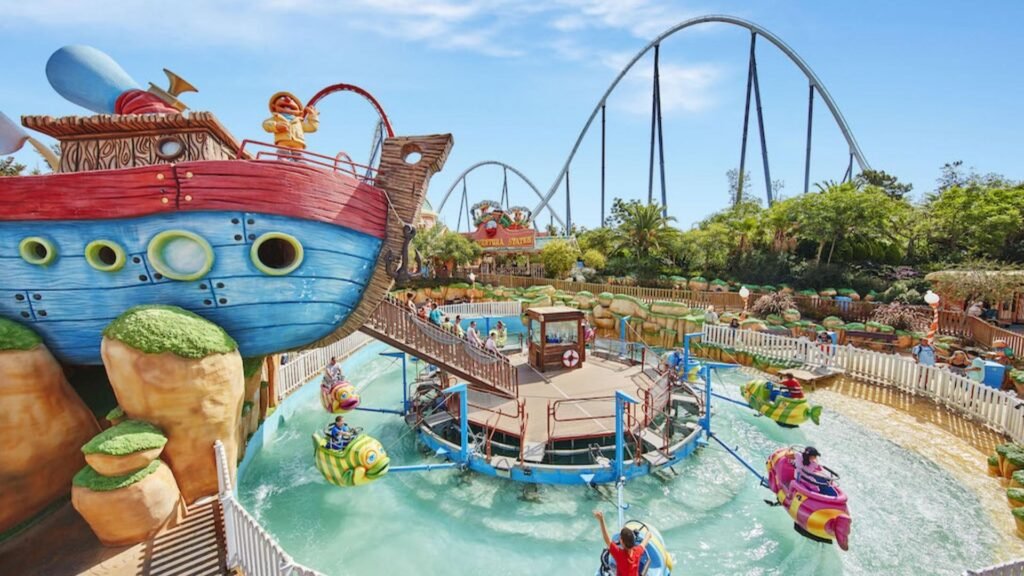 Located in Spain, PortAventura World is a vibrant destination that offers a thrilling blend of theme parks, water parks, and entertainment. With its diverse range of attractions, including the iconic Dragon Khan roller coaster, PortAventura World promises an unforgettable adventure.
Cedar Point –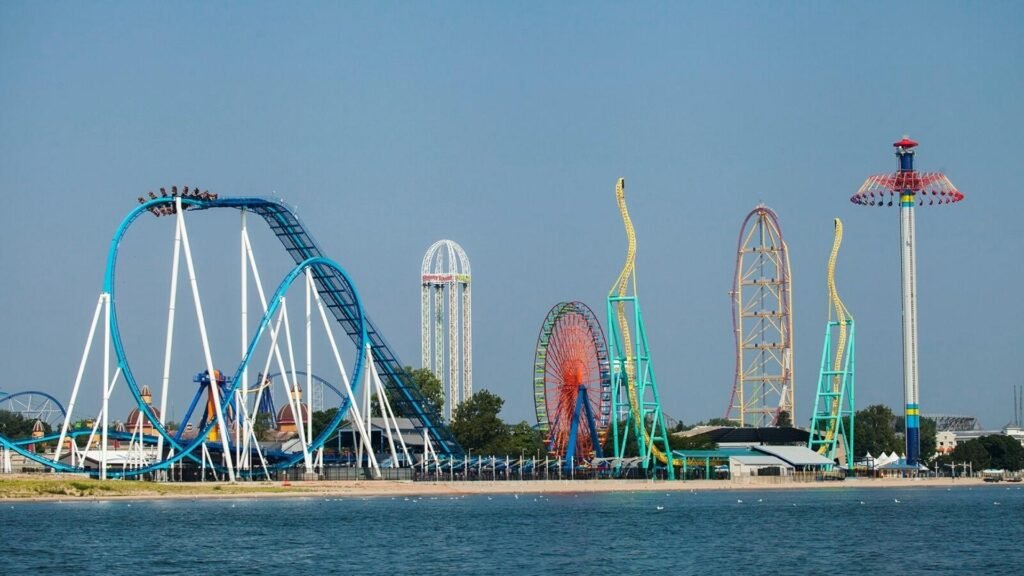 Known as the "Roller Coaster Capital of the World," Cedar Point in Ohio, USA, is a haven for thrill-seekers. With its record-breaking coasters and breathtaking views of Lake Erie, this park is a must-visit for adrenaline junkies looking for the ultimate roller coaster experience.
Everland –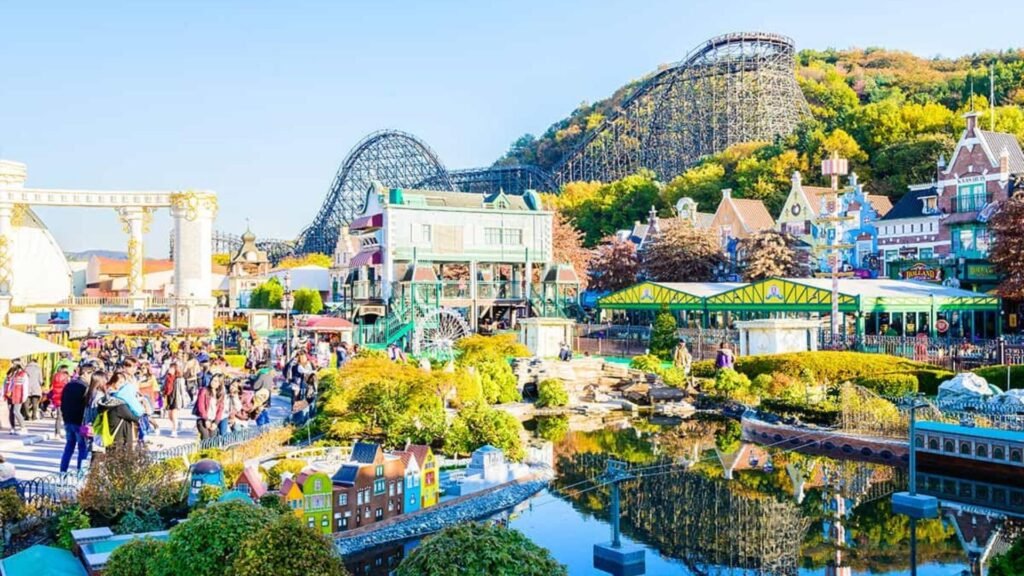 South Korea's largest theme park, Everland, offers a mix of thrilling rides, captivating shows, and beautiful gardens. From the heart-pounding T-Express wooden coaster to the enchanting Magic Land, Everland has something for everyone.
Alton Towers –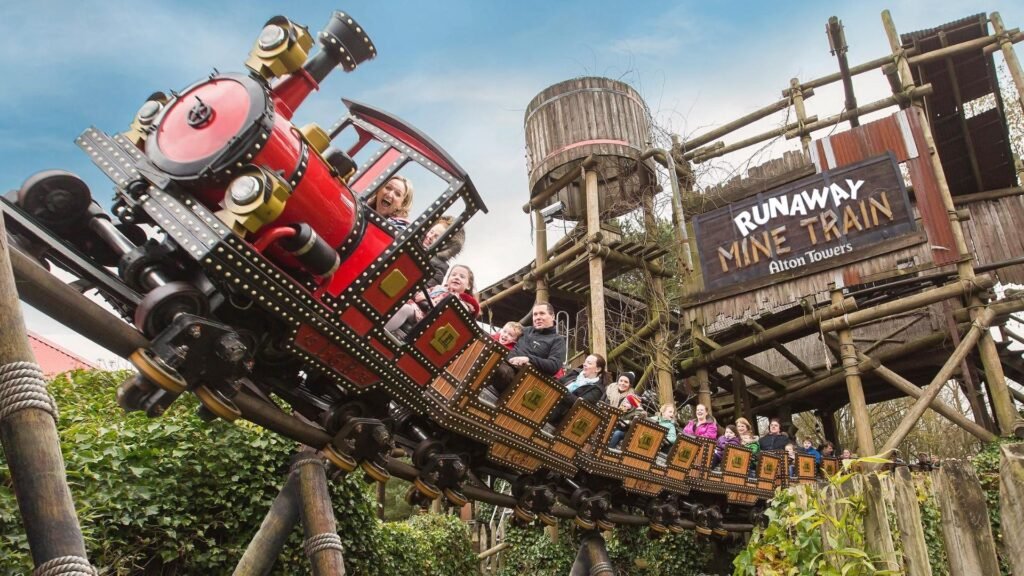 Nestled in the picturesque Staffordshire countryside, Alton Towers in the UK is a thrilling destination with a touch of whimsy. Home to iconic rides like Nemesis and Oblivion, this park never fails to provide a rush of adrenaline.
Read More : Beyond the Shadows: Discovering the Top 10 Most Haunted Places in America
Must-Try Attractions in Each Theme Park
While every attraction in a theme park has its own charm, there are a few standout experiences that should not be missed. In Disneyland, be sure to embark on the classic Pirates of the Caribbean adventure, where you'll sail through a world of swashbuckling pirates. At Universal Studios, the Wizarding World of Harry Potter is a must-visit for Potterheads, offering a chance to explore Hogwarts Castle and indulge in a butterbeer. In Tokyo Disney Resort, don't miss the unique and breathtaking Fantasmic! nighttime spectacular, featuring a dazzling display of water, fire, and light.
Tips for Planning Your Theme Park Visit
Planning a visit to a theme park requires careful consideration to make the most of your experience. Firstly, check the park's official website for any updates, including operating hours and attraction closures. It's also a good idea to purchase tickets in advance to avoid long queues. Research the park's layout and prioritize the attractions you wish to experience. Arriving early or staying late can often result in shorter wait times for popular rides. Finally, don't forget to stay hydrated, wear comfortable shoes, and take breaks throughout the day to rest and recharge.
Hidden Gems and Lesser-Known Theme Parks
While the top 10 theme parks are undoubtedly incredible, there are also hidden gems and lesser-known parks waiting to be discovered. For those seeking a unique adventure, consider visiting Tivoli Gardens in Denmark, the second oldest operating amusement park in the world. For an immersive experience in nature, Puy du Fou in France offers spectacular historical shows and beautifully themed lands. Additionally, Phantasialand in Germany is known for its attention to detail and imaginative theming, making it a favorite among theme park enthusiasts.
Theme Park Food and Dining Options
No theme park visit is complete without indulging in the delicious food and dining options available. From mouthwatering turkey legs at Disneyland to iconic butterbeer at the Wizarding World of Harry Potter, theme parks offer a wide array of culinary delights. Whether you crave traditional theme park favorites like funnel cakes and churros or prefer gourmet dining experiences, there is something to satisfy every palate. Don't forget to try the local specialties unique to each park, as they often provide a delightful taste of the region's cuisine.
Theme Park Merchandise and Souvenirs
Bringing home a piece of the magic is an essential part of any theme park visit. Each park offers a plethora of merchandise and souvenirs, allowing guests to commemorate their experience and keep the memories alive. From Mickey Mouse ears at Disneyland to interactive wands at the Wizarding World of Harry Potter, these iconic items serve as cherished mementos. Additionally, many theme parks have exclusive merchandise that cannot be found elsewhere, making them highly sought after by collectors and enthusiasts.
Conclusion: The Magic of Theme Parks
In conclusion, theme parks are more than just places of entertainment – they are magical worlds where dreams come true. From the iconic Disneyland to the hidden gems waiting to be discovered, each park offers its own unique blend of thrills and enchantment. Whether you are a thrill-seeker, a lover of fairytales, or simply someone seeking an escape from reality, theme parks have something to offer everyone. So, grab your tickets, fasten your seatbelts, and get ready to uncover the thrills that await you in the captivating realm of theme parks.