Justin Bieber Biography: Justin Bieber is a Canadian singer, songwriter, and actor who rose to fame at a young age and became a global sensation. Born on March 1, 1994, in London, Ontario, Canada, Bieber's musical talent was evident from a very early age. His journey from a small-town boy to a megastar has been nothing short of extraordinary. In this comprehensive biography, we will delve deep into the life, career, controversies, and enduring legacy of Justin Bieber.
Justin Bieber Biography: How Was His Childhood?
Justin Bieber was raised by his single mother, Pattie Mallette, in London, Ontario, Canada. He developed a passion for music at a young age and taught himself how to play various instruments, including the piano, drums, and guitar. At the age of 12, Bieber entered a local singing competition, where he finished in second place. This event became a turning point in his life as it caught the attention of Scooter Braun, a talent manager, who eventually became Bieber's manager.
Bieber's breakthrough came in 2008 when he was discovered by Braun through his YouTube videos, where he covered popular songs. His talent and charisma resonated with the viewers, leading to a bidding war among record labels. Eventually, Bieber signed with Island Records and released his debut EP, "My World," in 2009. The EP's lead single, "One Time," became an instant hit, paving the way for Bieber's meteoric rise to stardom.
Justin Bieber Top Songs And Discography
Since his debut, Justin Bieber has released several successful albums and singles that have topped the charts worldwide. Some of his most popular songs include "Baby," "Sorry," "Love Yourself," and "What Do You Mean?" These songs broke records and solidified Bieber's status as a pop icon. His music resonates with millions of fans globally, and his ability to blend catchy melodies with heartfelt lyrics has been the key to his success.
Justin Bieber Top Songs List
As of 2023, Justin Bieber top songs boasts an extensive discography with numerous chart-topping hits. Some of his top songs include:
"Baby" ft. Ludacris
"Sorry"
"Love Yourself"
"What Do You Mean?"
"Despacito" (Remix) ft. Luis Fonsi & Daddy Yankee
"Yummy"
"Intentions" ft. Quavo
"Stuck with U" with Ariana Grande
"Lonely" with Benny Blanco
"Peaches" ft. Daniel Caesar & Giveon
The Evolution Of Justin Bieber's Musical Style
Throughout his career, Justin Bieber has undergone a significant evolution in his musical style. Initially known for his catchy pop tunes aimed at a teenage audience, Bieber has gradually transitioned into a more mature and introspective artist. His album "Purpose" marked a turning point in his career, as it showcased a more vulnerable and authentic side of him.
With songs like "Sorry" and "Love Yourself," Bieber explored themes of personal growth, relationships, and self-reflection. He embraced a more R&B-infused sound and experimented with different genres, earning critical acclaim and a more diverse fanbase. This evolution has allowed him to connect with listeners on a deeper level and solidify his position as a respected artist in the industry.
Justin Bieber Personal Life And Relationships
Justin Bieber personal life has garnered significant media attention throughout his career. Justin Bieber relationships, including his on-again, off-again romance with fellow singer Selena Gomez, have made headlines and captivated fans worldwide. Bieber's marriage to model Hailey Baldwin in 2018 further solidified his transition into adulthood and brought stability to his personal life.
Despite facing challenges and scrutiny in the public eye, Bieber has been open about his struggles with mental health, substance abuse, and the pressures of fame. He has used his platform to raise awareness about these issues and advocate for mental health support. Bieber's journey serves as a reminder that even in the face of adversity, one can find strength and redemption.
Justin Bieber's Philanthropic Efforts
Beyond his music, Justin Bieber has been actively involved in philanthropy throughout his career. He has supported various charitable organizations, including Pencils of Promise, Make-A-Wish Foundation, and the Children's Miracle Network. Bieber's philanthropic efforts have focused on education, healthcare, and empowering young people to pursue their dreams.
In 2020, Bieber released the single "Intentions" in collaboration with Quavo, with the proceeds going towards Alexandria House, a nonprofit organization that provides shelter and support for women and children in need. His commitment to making a positive impact on society showcases his dedication to using his platform for the betterment of others.
Justin Bieber Net Worth 2023 And Success
Justin Bieber net worth 2023 is estimated to be in the range of $310 million. His immense success in the music industry, coupled with lucrative endorsement deals and business ventures, has contributed to his wealth. Bieber's tours and concerts have consistently sold out, generating substantial revenue and further solidifying his status as a top-tier artist.
In addition to his financial success, Bieber has accumulated numerous accolades throughout his career, including Grammy Awards, American Music Awards, and MTV Video Music Awards. His talent, dedication, and ability to connect with his audience have propelled him to the pinnacle of the music industry.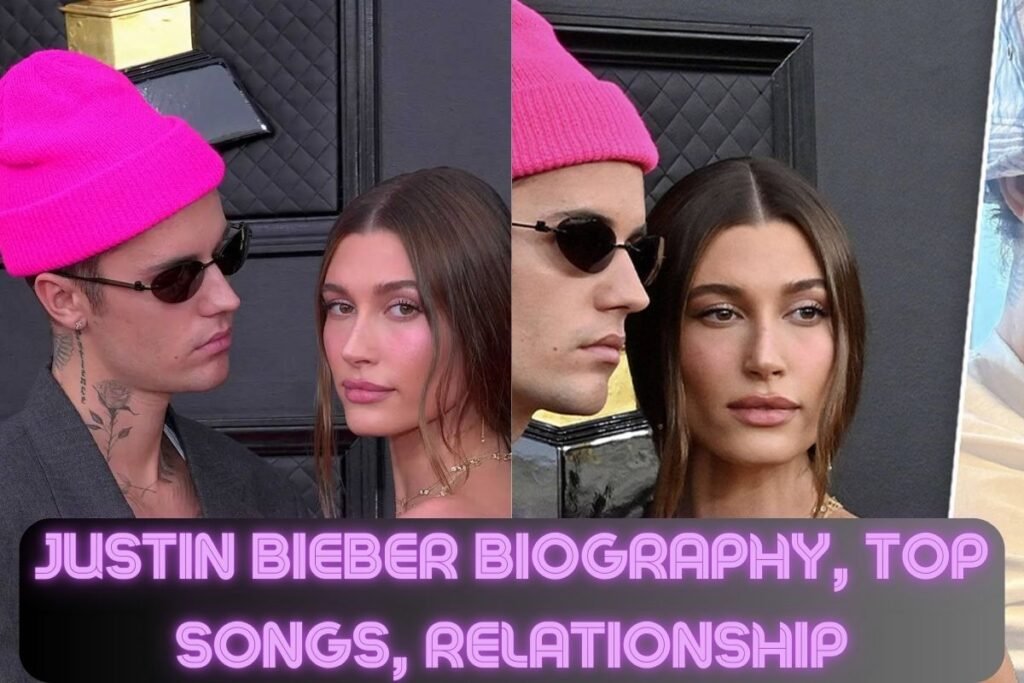 Controversies And Challenges Faced By Justin Bieber
Justin Bieber's journey to stardom has not been without its fair share of controversies and challenges. From legal issues to public outbursts, Bieber has faced intense scrutiny and criticism throughout his career. However, he has also taken responsibility for his actions, apologized when necessary, and worked towards personal growth and redemption.
Bieber's ability to overcome adversity and learn from his mistakes has been commendable. He has used his experiences as teachable moments and has become an advocate for mental health and self-improvement. His resilience serves as an inspiration to his fans and demonstrates the importance of personal growth and self-reflection.
Justin Bieber's Impact On Popular Culture
Justin Bieber's impact on popular culture cannot be overstated. He has amassed a massive following of dedicated fans, known as Beliebers, who have supported him since the early days of his career. Bieber's influence extends beyond music, as he has become a fashion icon, with his style setting trends around the world.
Moreover, Bieber's ability to leverage social media platforms, such as Instagram and Twitter, has revolutionized the way artists interact with their fans. He has harnessed the power of these platforms to connect directly with his audience, share personal moments, and promote his music. Bieber's influence on the digital landscape has forever changed the dynamics of celebrity-fan relationships.
Conclusion: Justin Bieber's Enduring Legacy
Justin Bieber's journey from a small-town boy to an international superstar is a testament to his talent, determination, and resilience. Despite facing numerous challenges and controversies, Bieber has managed to maintain his status as one of the biggest names in the music industry.
His ability to evolve musically, connect with his audience, and use his platform for positive change has solidified his enduring legacy. Justin Bieber's impact on popular culture, his philanthropic efforts, and his contribution to the music industry will continue to inspire and resonate with audiences for years to come.
YOU MAY ALSO LIKE: