Bruno Mars Biography: Bruno Mars, the multi-talented artist, has taken the music industry by storm with his infectious tunes and unparalleled showmanship. Born on October 8, 1985, in Honolulu, Hawaii, Bruno Mars, whose real name is Peter Gene Hernandez, is of mixed ethnicity, with Filipino and Puerto Rican roots. From a young age, Mars exhibited a natural talent for music, drawing inspiration from various genres and artists. This article will delve into the life and career of Bruno, exploring his rise to fame, his musical style and influences, his discography and popular songs, his achievements and awards, his personal life and relationships, lesser-known facts about him, and his lasting impact on the music industry.
Early Life And Background of Bruno Mars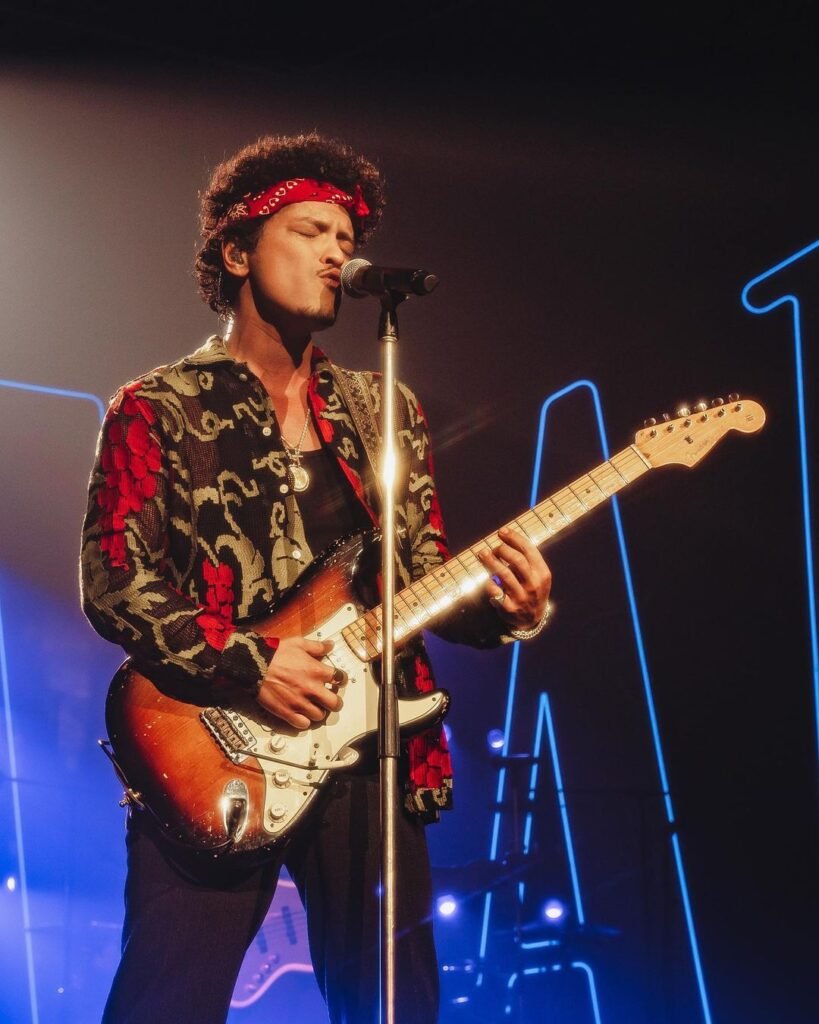 Growing up in a family of musicians, Bruno Mars was exposed to the world of music from an early age. His father, Pete Hernandez, was a Latin percussionist, while his mother, Bernadette San Pedro Bayot, was a singer and dancer. Mars' family played a significant role in shaping his musical journey, fostering his passion and talent. As a child, he began performing in his family's band, The Love Notes, and gained invaluable experience in live performances.
Bruno Mars' Rise To Fame
Bruno Mars' journey to global stardom was a gradual yet steady climb. After relocating to Los Angeles, California, in pursuit of his dreams, Mars faced numerous challenges and setbacks. However, his breakthrough came when he collaborated with B.o.B on the chart-topping single "Nothin' on You" in 2010. This collaboration catapulted Mars into the spotlight, showcasing his exceptional vocal abilities and songwriting prowess.
Bruno Mars' Musical Style And Influences
Bruno Mars' musical style is a fusion of various genres, including pop, R&B, funk, soul, reggae, and rock. His ability to seamlessly blend these genres has contributed to his widespread appeal and success. Mars draws inspiration from legendary artists such as Michael Jackson, Prince, Elvis Presley, and James Brown, infusing his own unique flair into his music. His soulful voice, catchy melodies, and infectious hooks have become his signature sound, captivating audiences worldwide.
Bruno Mars' Discography And Popular Songs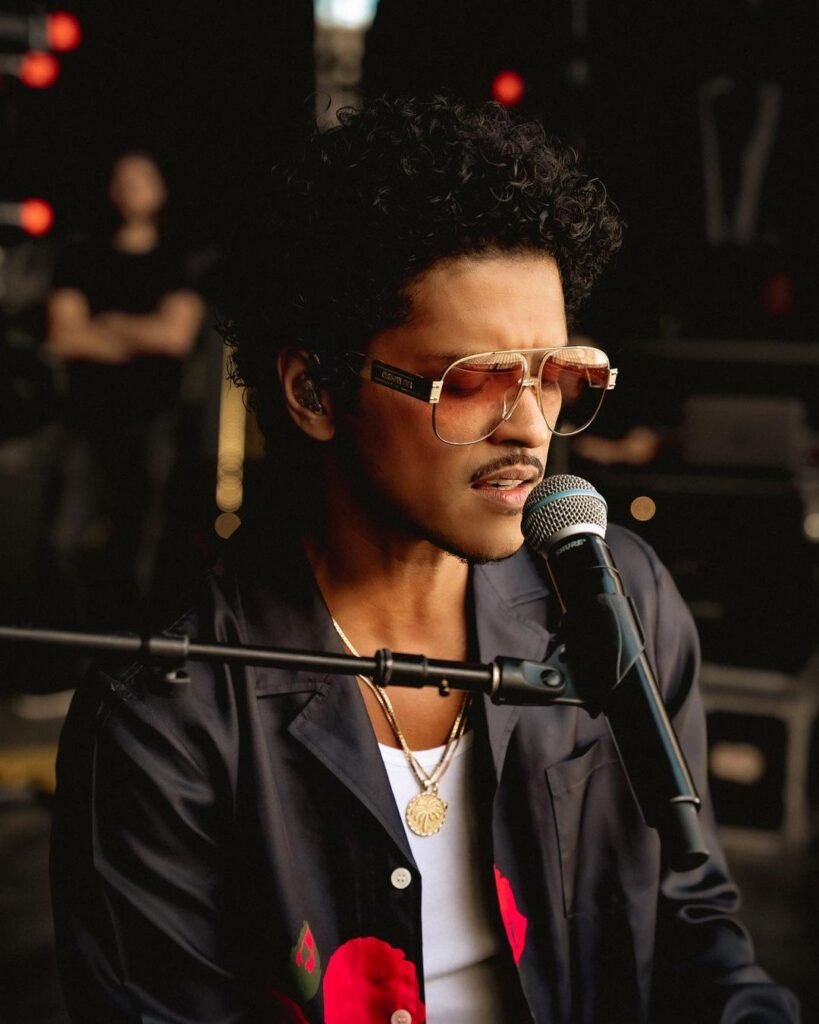 With an impressive discography, Bruno Mars has consistently delivered chart-topping hits. His debut studio album, "Doo-Wops & Hooligans" (2010), spawned the hit singles "Just the Way You Are" and "Grenade," which dominated the airwaves and earned him critical acclaim. Mars continued his musical success with albums like "Unorthodox Jukebox" (2012), featuring the popular tracks "Locked Out of Heaven" and "When I Was Your Man," and "24K Magic" (2016), which produced the Grammy-winning single "That's What I Like."
Bruno Mars' Achievements And Awards
Throughout his career, Bruno Mars has amassed an impressive collection of achievements and awards. He has won numerous Grammy Awards, including Album of the Year, Record of the Year, and Best R&B Album. Mars' exceptional talent and stage presence have also earned him accolades such as the American Music Awards, Billboard Music Awards, and MTV Video Music Awards. His ability to connect with audiences and deliver unforgettable performances has solidified his status as one of the most revered artists of his generation.
Bruno Mars' Personal Life And Relationships
While Bruno Mars tends to keep his personal life private, he has been romantically linked to several high-profile individuals. Mars dated model Jessica Caban for several years before tying the knot with her in 2021. The couple prefers to maintain a low-key relationship, away from the prying eyes of the media. Mars' commitment to his craft and his dedication to his loved ones are evident in his music and public persona.
Lesser-Known Facts About Bruno Mars
Beyond his musical accomplishments, there are some lesser-known facts about Bruno Mars that add depth to his persona. For instance, Mars is an accomplished songwriter and has penned hits for other artists, including CeeLo Green's "Forget You" and Flo Rida's "Right Round." Additionally, Mars has showcased his versatility by performing in various genres, from collaborating with hip-hop artists like Eminem to lending his vocals to Mark Ronson's funky "Uptown Funk."
Bruno Mars' Impact On The Music Industry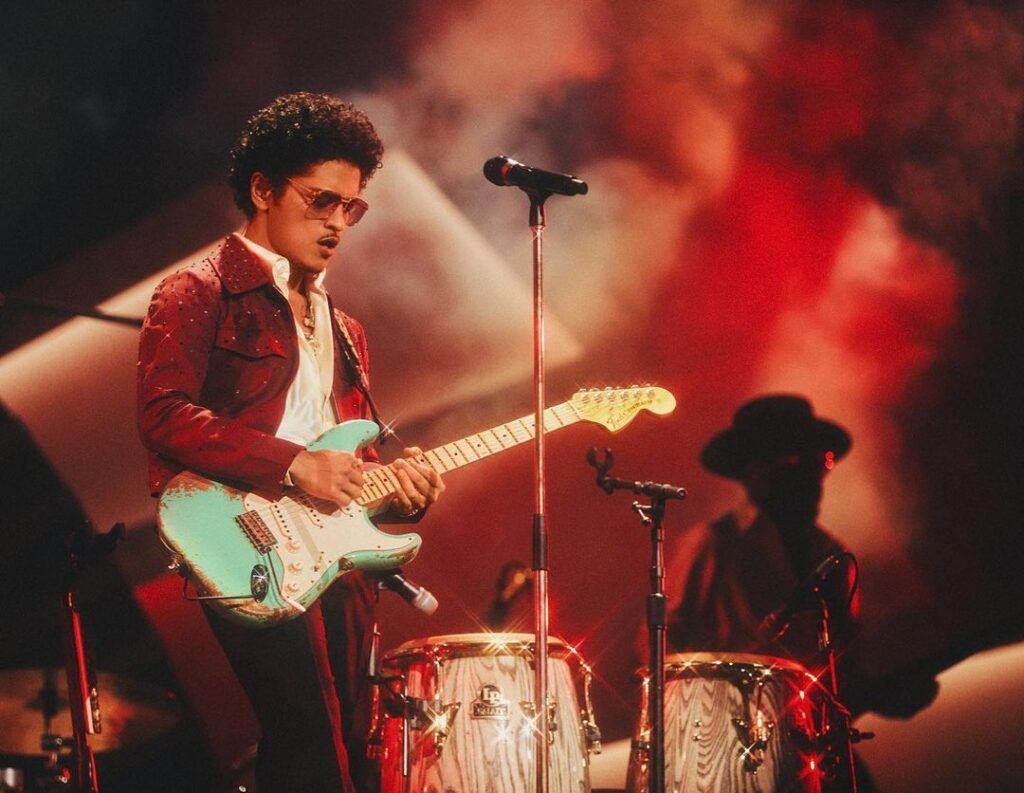 Bruno Mars' impact on the music industry cannot be overstated. His ability to transcend genres and captivate audiences of all ages and backgrounds is a testament to his artistry. Mars has breathed new life into the music scene with his retro-inspired sound, bringing elements of the past into the present. His influence can be seen in the work of emerging artists who strive to emulate his infectious melodies and energetic performances.
Conclusion
From his humble beginnings in Hawaii to becoming a global superstar, Bruno Mars has cemented his place in the music industry with his exceptional talent and charismatic persona. With his soulful voice, infectious melodies, and electrifying performances, Mars continues to captivate audiences around the world. As we follow his musical journey, it is evident that Bruno Mars' star will only continue to rise, leaving an indelible mark on the music industry for years to come.
You May Also Like