Introduction to Tyler Childers
Tyler Childers is a name that has been making waves in the music industry in recent years. With his unique blend of country, folk, and bluegrass, he has captivated audiences around the world. Born and raised in Lawrence County, Kentucky, Childers draws inspiration from his Appalachian roots, crafting songs that are deeply personal and rooted in the traditions of the region. His storytelling ability and soulful voice have earned him critical acclaim and a dedicated fanbase.
The rise of Tyler Childers in the music industry
Childers' journey in the music industry has been one of hard work and perseverance. He began playing guitar and writing songs at a young age, honing his craft while working odd jobs to make ends meet. In 2011, he released his debut album, "Bottles and Bibles," which garnered attention from music critics and fans alike. However, it wasn't until the release of his breakthrough album, "Purgatory," in 2017 that Childers gained widespread recognition. The album, produced by Sturgill Simpson, showcased his raw talent and established him as a rising star in the country music scene.
The musical style and influences of Tyler Childers
Childers' musical style is a unique blend of country, folk, and bluegrass, infused with his own personal touch. Drawing inspiration from the likes of John Prine, Bob Dylan, and Townes Van Zandt, he embraces the storytelling tradition of these legends while adding his own modern twist. His songs are characterized by intricate guitar picking, soulful vocals, and heartfelt lyrics. Childers' music transports listeners to the hills of Kentucky, immersing them in the sounds and stories of his Appalachian heritage.
Read More : Remembering Randy Meisner: A Tribute to the Legendary Musician
Tyler Childers' unique storytelling ability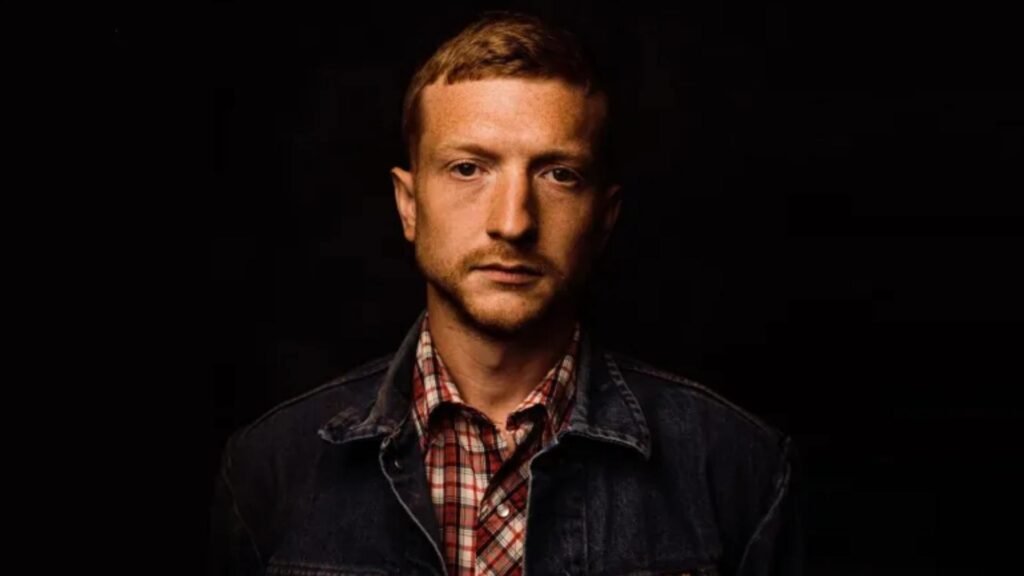 One of the defining features of Childers' music is his exceptional storytelling ability. Each song is a narrative journey, filled with vivid characters and compelling narratives. Whether he's singing about a coal miner's struggles, the complexities of love, or the beauty of his homeland, Childers has a knack for capturing the essence of the human experience. His lyrics are honest and relatable, painting a picture of life in rural America that resonates with listeners from all walks of life. Through his storytelling, Childers creates a connection with his audience, inviting them into his world and leaving a lasting impact.
The impact of Tyler Childers' music on his fans
Childers' music has had a profound impact on his fans, who often describe his songs as a form of therapy. His lyrics speak to the universal struggles and triumphs of life, offering comfort and solace in times of hardship. Many fans have shared stories of how Childers' music has helped them through difficult times, serving as a source of inspiration and hope. His ability to capture the raw emotions of the human experience has created a community of devoted listeners who find solace and connection in his music.
The success and accolades of Tyler Childers' career
In recognition of his talent and contributions to the music industry, Childers has received numerous accolades throughout his career. His album "Purgatory" was nominated for Best Americana Album at the 2018 Grammy Awards, solidifying his place among the genre's elite. He has also been honored with awards from the Americana Music Association and the International Bluegrass Music Association. Childers' success has allowed him to tour extensively, performing at renowned venues and music festivals around the world. His live performances are known for their energy and authenticity, captivating audiences with his raw talent and stage presence.
Exploring Tyler Childers' discography and other notable songs
In addition to his captivating new song, Childers' discography is filled with gems that showcase his immense talent. Songs like "Feathered Indians," "Nose on the Grindstone," and "Whitehouse Road" have become fan favorites and staples of his live performances. Each song offers a glimpse into Childers' world, highlighting his ability to craft powerful narratives and evoke strong emotions. His albums, including "Country Squire" and "Long Violent History," further showcase his growth as an artist and his commitment to pushing the boundaries of traditional country music.
The future of Tyler Childers' music and what to expect
With each new release, Tyler Childers continues to evolve as an artist, pushing the boundaries of his genre and exploring new musical territories. His captivating new song is a testament to his growth and artistic vision, leaving fans eagerly anticipating what's to come. As he embarks on new creative endeavors, one thing is certain – Childers' music will continue to captivate audiences and leave a lasting impact on the music industry.
Read More : Exploring the Musical Journey of Utopia: A Deep Dive into Travis Scott Latest Project
Tyler Childers Announces New Album
Tyler Childers has announced a new album, Rustin' In The Rain, due September 8 via Hickman Holler Records/RCA Records. The album is a collection of 7 songs, including the lead single "In Your Love," which features a music video starring Colton Haynes and James Scully as two miners who build a life together in a Kentucky holler.
Childers says that the album is a "collection of songs I playfully pieced together as if I was pitching a group of songs to Elvis." He also said that the album includes some covers, one co-write, and some songs that he wrote in his best (terrible) Elvis impersonation.
The album was produced by Childers and his backing band The Food Stamps, who along with Barker includes bassist Craig Burletic, drummer Rod Elkins, Chase Lewis on keys, CJ Cain on acoustic guitar, and fiddle/guitarist "The Professor" Jesse Wells.
Rustin' In The Rain is available for pre-order now.
Here are the tracklist for the album:
1. In Your Love
2. All Your'n
3. Tall Grass
4. Long Way From Home
5. Ever Lovin' Hand
6. Hard Times
7. Same Old
I'm looking forward to hearing the new album