Top 10 Christmas Movies : Tis' the season to cozy up by the fire, sip on hot cocoa, and indulge in a jolly dose of Christmas spirit. And what better way to do that than with a good old-fashioned Christmas movie marathon? Whether you're looking for heartwarming tales, hilarious hijinks, or classic animations, we've got you covered. In this blog post, we'll be counting down the top 10 Christmas movies that are guaranteed to bring joy and cheer into your holiday season. So grab some popcorn, snuggle under a warm blanket, and get ready for a festive cinematic adventure like no other!
Top 10 Christmas Movies
1. The Santa Clause (1994)
In "The Santa Clause," Tim Allen takes us on a magical journey as Scott Calvin, an ordinary man who unexpectedly finds himself donning the red suit and becoming..  Santa Claus! Talk about a career change!

This heartwarming Christmas flick captures the essence of believing in the magic of Christmas. From rooftop sleigh rides to mischievous elves, every scene is filled with whimsy and wonder.

But it's not all just sugarplums and candy canes. As Scott navigates his new role as Kris Kringle, he faces challenges along the way. Balancing work, family, and embracing his inner jolly old Saint Nick proves to be no easy task.

What makes this film truly special is its ability to remind us of the importance of family bonds during the holiday season. Scott's relationship with his son Charlie tugs at our heartstrings, reminding us that sometimes it takes a little bit of Christmas magic to bring loved ones closer together.

With plenty of laughs sprinkled throughout (hello, toy-making mishaps!), "The Santa Clause" is perfect for kids and adults alike. So grab some hot cocoa and settle in for a festive adventure that will warm your heart and leave you believing in miracles – even if you're not wearing that iconic red suit yourself!
2. A Christmas Story (1983)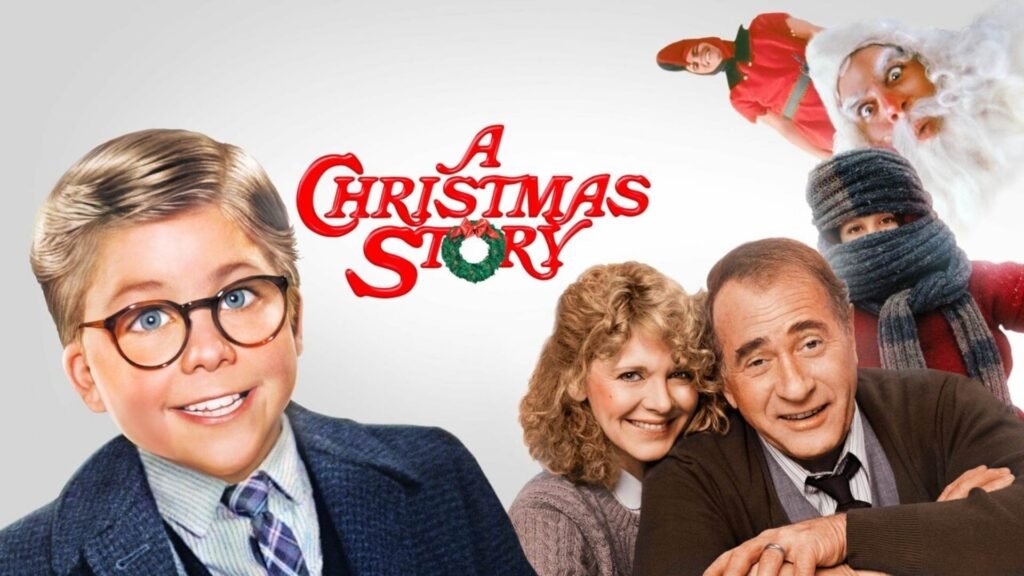 A Christmas Story (1983) is a beloved holiday classic that takes us back to the nostalgic charm of the 1940s. This heartwarming film captures the essence of childhood wonder and the excitement surrounding Christmas.

Set in a small town, we follow young Ralphie Parker as he embarks on a quest for his ultimate Christmas gift – a Red Ryder BB gun. From convincing his parents to navigating school bullies, Ralphie's determination never wavers.

One of the most memorable scenes involves Ralphie's visit to Santa at Higbee's Department Store. As he anxiously waits in line, rehearsing his desired present in mind, all seems perfect until he finds himself face-to-face with an intimidating mall Santa who pushes him down a slide with one swift kick. It's hilarious and cringe-worthy all at once!
Another standout moment is when Ralphie finally receives his long-awaited BB gun only to almost shoot his eye out moments later. The comedic timing and relatable mishaps make this scene both humorous and endearing.

The film beautifully portrays family dynamics during the holiday season, from quirky relatives gathering around for dinner to chaotic yet love-filled moments shared between siblings.

With its timeless humor and heartfelt storytelling, A Christmas Story continues to capture audiences year after year. It reminds us that no matter how grand or simple our wishes may be, it is ultimately the spirit of love and family that truly makes this time of year special.
3. Rudolph, The Red-Nosed Reindeer (1964)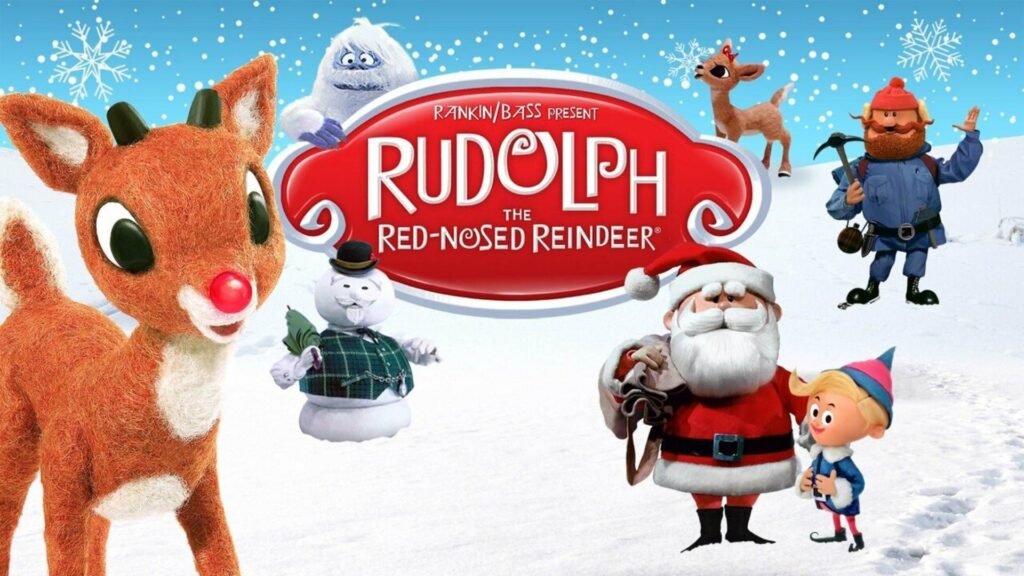 If there's one Christmas movie that has stood the test of time, it's definitely "Rudolph, The Red-Nosed Reindeer" from 1964. This heartwarming tale follows the journey of Rudolph, a reindeer with a glowing red nose who is initially rejected by his peers because he doesn't fit in. But little do they know that Rudolph's uniqueness will ultimately save Christmas.

The stop-motion animation used in this film gives it a charming and nostalgic feel. From the snowy landscapes to the adorable characters like Hermey the Elf and Yukon Cornelius, every scene is visually captivating. And let's not forget about the classic songs like "Rudolph the Red-Nosed Reindeer" and "Silver and Gold," which have become synonymous with Christmas cheer.

But beyond its visual appeal, this movie teaches us important lessons about acceptance and embracing our differences. It reminds us that we all have something special to offer, even if others don't see it right away.

Overall, "Rudolph, The Red-Nosed Reindeer" is a timeless holiday classic that continues to captivate audiences of all ages. Its endearing characters and heartfelt message make it an essential addition to any Christmas movie marathon. So grab some hot cocoa, gather your loved ones around the TV screen, and experience the magic once again with Rudolph and his friends!
4. National Lampoon's Christmas Vacation (1989)
One of the most beloved and hilarious Christmas movies of all time is "National Lampoon's Christmas Vacation" (1989). This film follows the misadventures of Clark Griswold as he tries to create the perfect holiday season for his family. From tangled Christmas lights to a disastrous tree shopping experience, this movie is filled with laughter from start to finish.

Chevy Chase delivers an unforgettable performance as Clark, capturing the essence of a well-meaning but bumbling father who just can't seem to catch a break. His comedic timing and physical humor are spot-on, making every scene incredibly entertaining.
The supporting cast also shines in this film. Beverly D'Angelo brings warmth and charm as Clark's wife Ellen, while Randy Quaid steals the show as Cousin Eddie with his eccentricity and outrageous antics.

What makes "Christmas Vacation" truly special is its relatability. Many viewers can identify with the chaos that often accompanies holiday gatherings and appreciate how it reminds us that imperfect moments can still be cherished memories.

With its witty dialogue, memorable characters, and laugh-out-loud moments, "National Lampoon's Christmas Vacation" has earned its place on any list of top Christmas movies. Whether you're watching it for the first time or revisiting it year after year, this film never fails to bring joy and laughter during the holiday season.
5. Dr. Seuss' How the Grinch Stole Christmas (1966 & 2000)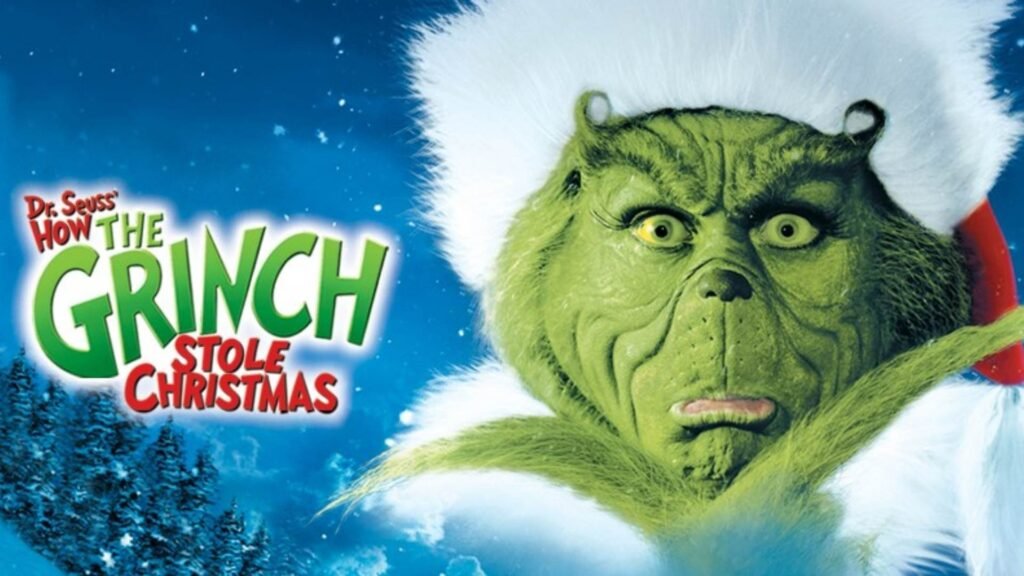 Dr. Seuss' How the Grinch Stole Christmas is a timeless classic that has been capturing hearts for generations. Whether you prefer the original 1966 animated version or the live-action adaptation from 2000, both films bring to life the beloved story of a grumpy green creature who despises all things festive.

In both versions, we are introduced to the Grinch, brilliantly portrayed by Jim Carrey in the live-action film and voiced by Boris Karloff in the animated one. The Grinch's heart two sizes too small sets him on a mission to ruin Christmas for everyone in Whoville.

The vibrant and colorful world of Whoville comes alive through stunning visuals and catchy musical numbers. From Cindy Lou Who's innocent charm to Max, the loyal dog companion, each character adds depth and warmth to this whimsical tale.

What makes these films truly special is their ability to convey an important message about love, kindness, and redemption. As we watch the Grinch transform from a bitter recluse into someone capable of embracing joy and friendship, we can't help but be moved by his journey.

Whether you're watching with family or snuggled up alone with hot cocoa, Dr. Seuss' How the Grinch Stole Christmas will always remind us of what truly matters during this festive season – spreading love and finding joy in unexpected places. So grab your favorite blanket and settle in for a heartwarming holiday adventure!
---
Read More: Top 10 Horror Movies of All Time
---
6. Elf (2003)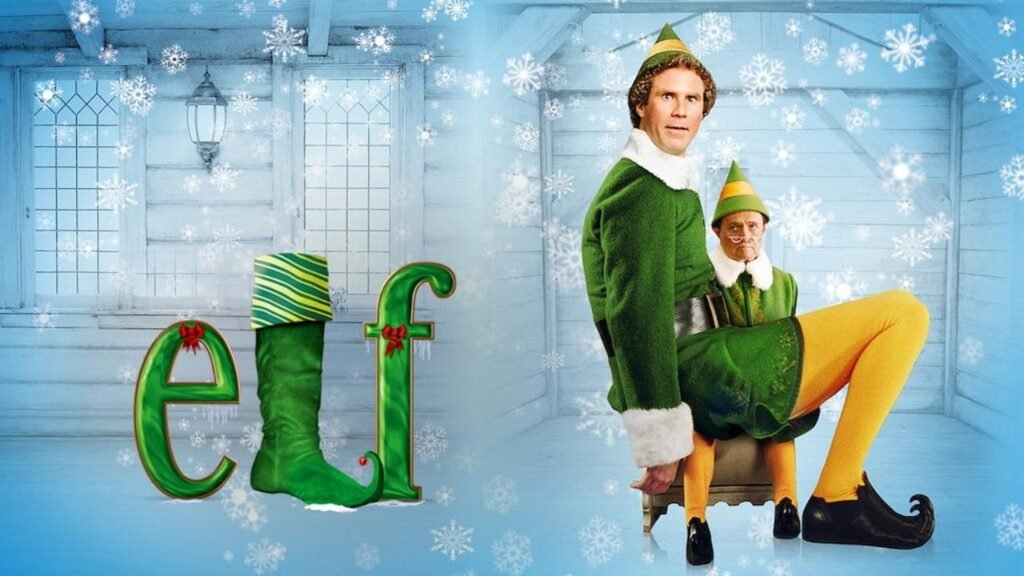 Elf (2003) is a heartwarming and hilarious Christmas movie that has become a modern holiday classic. Starring Will Ferrell as Buddy the Elf, this film brings the joy and magic of Christmas to life in a unique way.
Buddy, an orphan who mistakenly ends up at Santa's workshop as a baby, grows up thinking he's one of Santa's elves. However, it becomes clear that he doesn't quite fit in with the other elves due to his towering height and lack of elf-like skills.

When Buddy discovers that he is actually human, he sets off on an adventure to find his biological father in New York City. This fish-out-of-water story leads to some truly unforgettable moments as Buddy experiences all the wonders (and chaos) of the big city during Christmastime.

From spreading holiday cheer by singing loud for all to hear, to creating snowball fights with random strangers in Central Park, Buddy's childlike innocence and enthusiasm are infectious. He reminds us all about the importance of family, love, and believing in the magic of Christmas.

The humor in Elf is cleverly woven throughout the film, making both kids and adults laugh out loud. Will Ferrell delivers an iconic performance as Buddy, capturing his childlike wonderment with impeccable comedic timing.

In addition to its humor, Elf also touches on themes such as acceptance and finding one's place in the world. As Buddy tries to connect with his cynical father (played brilliantly by James Caan), we see how love can transcend even the most challenging circumstances.

With its catchy soundtrack featuring songs like "Santa Claus Is Coming To Town" sung by Zooey Deschanel's character Jovie and memorable lines like "I just like smiling! Smiling's my favorite," Elf has cemented itself as a must-watch movie during the holiday season.

If you're looking for a feel-good movie that will make you laugh while warming your heart this Christmas, Elf is the perfect choice.
7. A Charlie Brown Christmas (1965)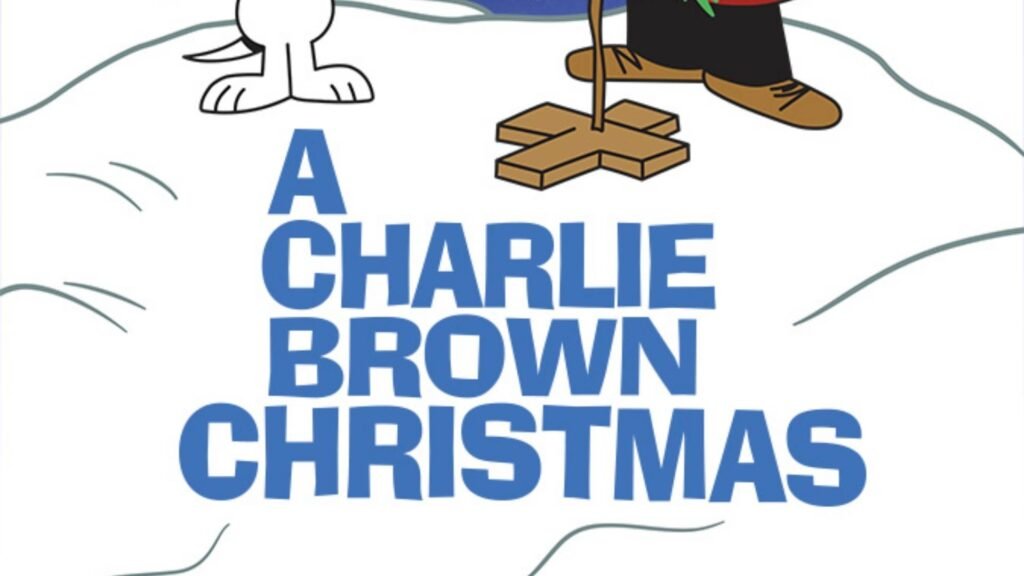 "A Charlie Brown Christmas" is a beloved classic that has been warming hearts for generations. This 1965 animated film follows the lovable and endearing character, Charlie Brown, as he navigates the true meaning of Christmas.

One of the standout features of this movie is its timeless message about the commercialization of the holiday season. Through Charlie Brown's journey to find a perfect Christmas tree, we are reminded that it's not about flashy decorations or extravagant gifts. It's about finding joy in simplicity and spreading love to those around us.

The animation style used in "A Charlie Brown Christmas" adds to its charm. The hand-drawn characters have a nostalgic feel that transports viewers back in time. The gentle piano soundtrack perfectly complements each scene, evoking emotions of warmth and nostalgia.

But what truly makes this film special are its memorable characters. From Linus' heartfelt speech on the true meaning of Christmas to Snoopy's playful antics, each character brings something unique and relatable to the story.
Whether you're watching it for the first time or revisiting it as an annual tradition, "A Charlie Brown Christmas" captures the essence and magic of this festive season in a way that no other film can achieve. It reminds us all to cherish our loved ones and embrace the simple joys that come with this time of year.
8. The Holiday (2006)
In the world of Christmas movies, there are some that stand out as timeless classics. One such film is "The Holiday" from 2006. Starring Cameron Diaz and Kate Winslet, this romantic comedy has become a favorite for many during the holiday season.

"The Holiday" tells the story of two women who decide to swap homes for the holidays in an effort to escape their personal troubles. What follows is a heartwarming tale of love, friendship, and self-discovery.

One of the things that sets "The Holiday" apart is its stellar cast. Diaz and Winslet deliver fantastic performances, bringing their characters to life with depth and authenticity. The chemistry between them is palpable on screen, making their journey all the more engaging.

Another highlight of this film is its beautiful setting. From cozy English cottages covered in snow to stunning Los Angeles mansions adorned with holiday decorations, "The Holiday" transports viewers into a magical winter wonderland.

But what truly makes this movie special is its message about finding happiness within oneself. It reminds us that sometimes we need to step out of our comfort zones and take risks in order to discover our true selves.

With its charming storyline, talented cast, and uplifting themes, it's no wonder why "The Holiday" has become a beloved Christmas classic over the years. So grab your hot cocoa and snuggle up on the couch – it's time for an enchanting holiday romance like no other!
9. Home Alone (1990)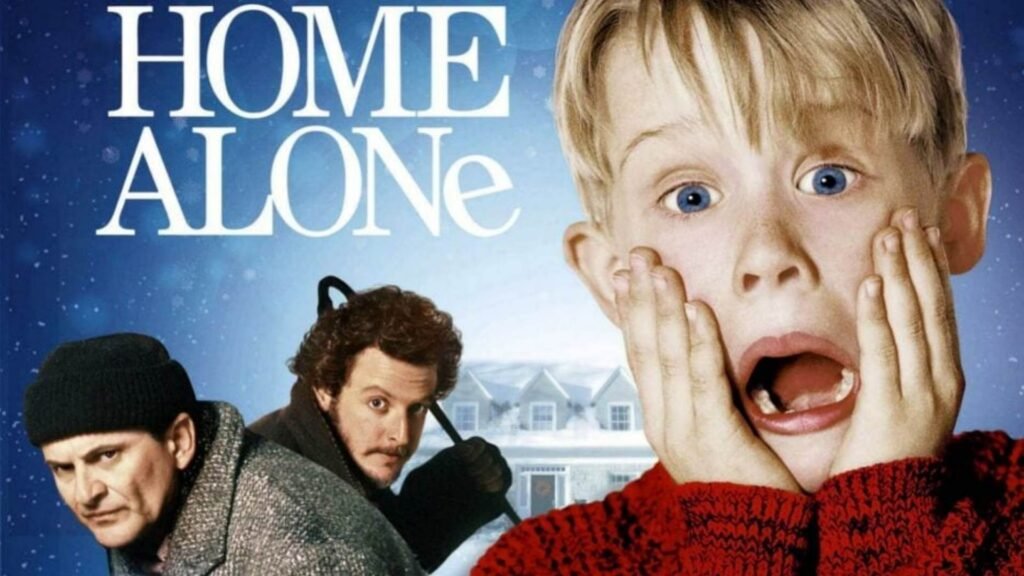 Home Alone (1990) is a classic Christmas movie that has captured the hearts of audiences for decades. The film tells the story of Kevin McCallister, an eight-year-old boy who is accidentally left behind when his family goes on vacation for the holidays. At first, Kevin revels in his newfound freedom, but soon he realizes that he must defend his home from two bumbling burglars.

One of the things that makes Home Alone so enjoyable is its humor. From Kevin's clever and creative traps to the slapstick antics of Harry and Marv, there are plenty of laughs to be had throughout the film. Macaulay Culkin delivers an unforgettable performance as Kevin, capturing both his innocence and mischievousness with ease.
But Home Alone isn't just about comedy; it also explores themes of family and friendship. As Kevin learns to fend for himself, he discovers the importance of love and forgiveness. The heartwarming moments between Kevin and Old Man Marley add depth to the story and remind us of what truly matters during the holiday season.

The film's iconic soundtrack by John Williams adds another layer of magic to Home Alone. The whimsical melodies perfectly complement each scene, elevating both the humor and emotion in equal measure.

Home Alone is a timeless Christmas movie that continues to captivate audiences year after year. Its blend of comedy, heartwarming moments, and memorable performances make it a must-watch during the holiday season. So grab some hot cocoa, settle in by your Christmas tree, and enjoy this holiday classic!
10. It's A Wonderful Life (1946)
As we wrap up our list of the top 10 Christmas movies, we couldn't forget to mention a true classic that has stood the test of time – "It's A Wonderful Life" (1946). This heartwarming film tells the story of George Bailey, a man who is shown what life would have been like if he had never existed. With its timeless message about love, family, and the impact we can have on others' lives, this movie continues to touch hearts and inspire viewers year after year.

"It's A Wonderful Life" reminds us of the importance of cherishing every moment and appreciating the people around us. It teaches us that even in our darkest times, there is always hope and kindness to be found. The performances by James Stewart and Donna Reed are exceptional, capturing both joyous and poignant moments with sincerity.

This holiday season, make sure to carve out some time for these incredible films that will warm your heart and bring a smile to your face. Whether you prefer classic tales or modern comedies, there is something for everyone on this list of top 10 Christmas movies.

So grab some hot cocoa, cozy up by the fireplace with loved ones or enjoy these films solo – let them transport you into magical worlds filled with festive cheer. From all-time favorites like "The Santa Clause" and "Home Alone," to beloved classics such as "A Christmas Story" and "Rudolph, The Red-Nosed Reindeer," each movie offers its own unique blend of laughter, nostalgia, and holiday spirit.

We hope this list helps you create wonderful memories during this special time of year. Happy holidays!