Rihanna Biography : Rihanna, born Robyn Fenty on February 20, 1988, in Saint Michael, Barbados, is a global superstar known for her incredible talent, captivating beauty, and undeniable influence. From her humble beginnings on a small island in the Caribbean to her rise as one of the most successful artists of our time, Rihanna's journey is a testament to resilience and determination. In this comprehensive biography, we will delve into the various aspects of Rihanna's life, from her early years to her ongoing success, and uncover the fascinating story behind the icon.
Early Life and Childhood of Robyn (Rihanna Biography)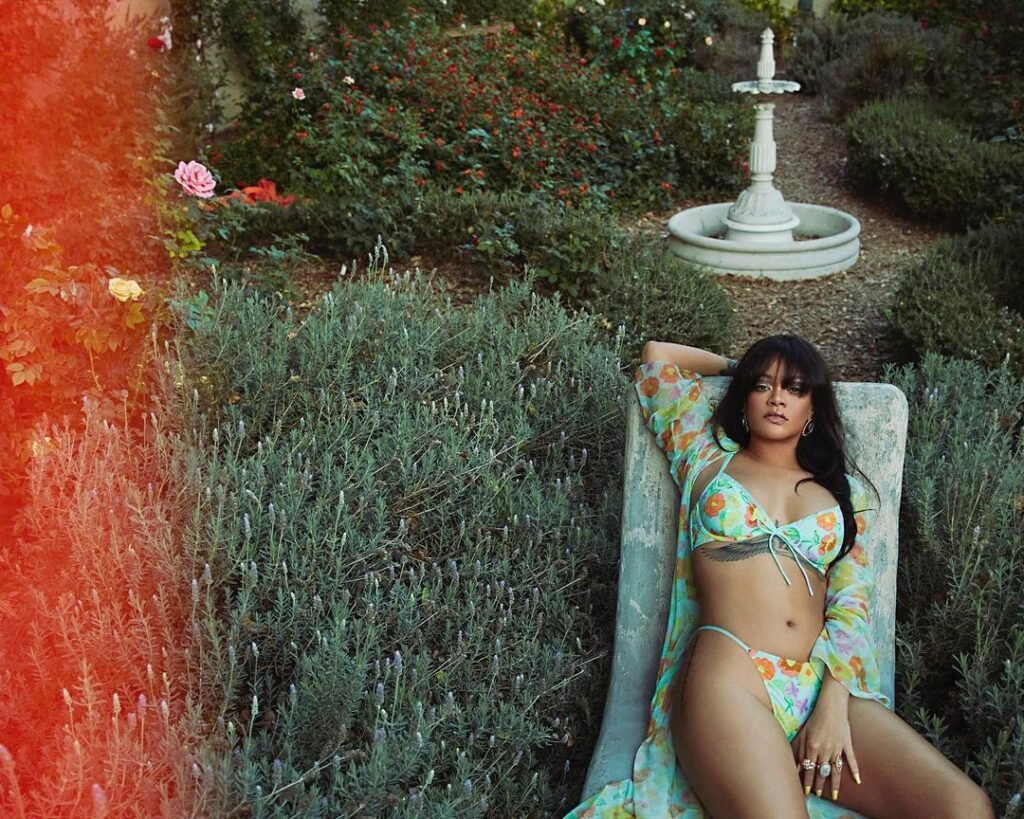 Rihanna's childhood in Barbados played a significant role in shaping her into the remarkable woman she is today. Growing up in a modest home with her mother, father, and two younger brothers, Robyn was surrounded by the vibrant culture and rich musical traditions of the island. Her love for music blossomed at a young age, and she quickly became a standout performer in local talent shows and church choirs. Despite facing financial challenges and witnessing her parents' tumultuous marriage, Robyn determination to pursue her dreams never wavered.
Rise to Fame: Rihanna's Breakthrough in the Music Industry
At the tender age of 16, Robyn caught the attention of record producer Evan Rogers during a visit to Barbados. Impressed by her vocal abilities and undeniable star power, Rogers helped Robyn secure an audition with Def Jam Recordings in New York City. This fateful meeting marked the beginning of her meteoric rise to fame. Rihanna's debut single, "Pon de Replay," released in 2005, became an instant hit and introduced the world to her unique blend of Caribbean-infused pop and R&B. From that point forward, there was no stopping Robyn as she churned out chart-topping hits and earned numerous awards and accolades.
The Evolution of Robyn Rihanna Music and Artistic Style
As Rihanna's career progressed, so did her music and artistic style. Known for her ability to effortlessly reinvent herself, Robyn explored various genres and experimented with different sounds. From the dancehall-inspired tracks of her early albums to the edgier, more experimental music of her later works, Robyn consistently pushed boundaries and challenged the status quo. Her evolution as an artist was evident in albums like "Good Girl Gone Bad," "Rated R," and "Anti," which showcased her versatility and artistic growth. Rihanna's ability to connect with audiences on a deep emotional level through her music is a testament to her incredible talent and staying power in the industry.
Read More : Justin Bieber Biography, Top Songs, Relationship, Net Worth 2023 And Much More!
Rihanna's Personal Life: Relationships, Husband, and Family
While Rihanna's professional achievements have been widely celebrated, her personal life has also garnered significant attention. From high-profile relationships with fellow celebrities to her marriage to businessman Hassan Jameel, Robyn has captivated the public's interest in her love life. Despite the scrutiny, Robyn has remained fiercely private about her relationships, allowing her music and philanthropy to take center stage. However, her ability to balance her personal and professional life is a testament to her strength and resilience.
Robyn Rihanna Acting Career: Movies and TV Appearances
In addition to her musical endeavors, Robyn has also made a name for herself in the world of acting. With roles in movies such as "Battleship," "Ocean's 8," and "Valerian and the City of a Thousand Planets," Robyn has proven her versatility as a performer. Her on-screen charisma and natural talent have garnered critical acclaim and further solidified her status as a multi-talented artist. Robyn foray into acting has not only showcased her range as a performer but has also opened doors to new opportunities in the entertainment industry.
Rihanna's Influence on Fashion and Beauty
Beyond her music and acting, Robyn has left an indelible mark on the fashion and beauty industries. With the launch of her groundbreaking beauty brand, Fenty Beauty, Robyn revolutionized the makeup industry by offering an inclusive range of products that catered to people of all skin tones. Her commitment to diversity and representation has set a new standard for the beauty industry and empowered individuals around the world. Additionally, Rihanna's bold fashion choices and iconic red carpet looks have solidified her status as a style icon, inspiring countless fashion trends and earning her a place on numerous best-dressed lists.
Read More : Bruno Mars: A Musical Journey from Hawaii to Global Stardom
Rihanna on Social Media: Instagram and Its Impact on Her Career
In the age of social media, Robyn has harnessed the power of platforms like Instagram to connect with her fans and further elevate her career. With over 100 million followers, Rihanna's Instagram presence is a testament to her influence and global reach. Through carefully curated posts and strategic collaborations, Robyn has effectively utilized social media to promote her music, brands, and philanthropic endeavors. Her ability to engage with her audience directly has allowed her to maintain a strong and loyal fan base while ensuring her continued success in the ever-evolving digital landscape.
Lesser-Known Facts About Rihanna
While Rihanna's rise to fame has been well-documented, there are still many lesser-known facts about the icon that may surprise even her most devoted fans. For instance, did you know that Rihanna's full name is Robyn Rihanna Fenty? Or that she holds dual citizenship in Barbados and the United States? From her philanthropic efforts to her hidden talents, Rihanna's life is filled with intriguing details that showcase her multifaceted personality and unwavering commitment to making a difference in the world.
Conclusion: Rihanna's Legacy and Ongoing Success
As we conclude this comprehensive biography of Robyn, it is clear that her impact on the music, fashion, and beauty industries is unparalleled. From her humble beginnings in Barbados to her global superstardom, Robyn has overcome obstacles and defied expectations at every turn. Her talent, resilience, and unwavering commitment to authenticity have solidified her status as an icon and a role model for aspiring artists around the world. As Rihanna continues to push boundaries, champion inclusivity, and use her platform for positive change, her legacy is sure to endure for generations to come.
Read More : Ariana Grande: From Nickelodeon Star to Global Sensation – A Captivating Biography‍